 Training
COVID-19 UPDATE: All OXPIP face-to-face training has currently been suspended. While face-to-face is our preferred method of teaching, we have moved some of our training online - which is really exciting! Please note: due to the content of our training, not all of our courses will be able to be delivered online.

At OXPIP we are enthusiastic about helping practitioners and professionals recognise the importance of reflective practice, and to create a space for this within their work. 
We know that relationship-based-work requires a relationship-based-approach to training, and intend that our trainees will go away having drawn upon their own experiences, feeling invigorated and inspired to continue to use their learning to develop their practice.
​
Below are links to the current courses we run, of varying lengths and qualifications:
We also deliver bespoke training sessions, tailored to your specific organisational context and needs.
All OXPIP training is APPCIOS endorsed and contributes towards APPCIOS accreditation.
​
If you are considering attending several of our courses and public lectures, please call us to find out about our OXPIP Training Voucher for a discounted rate.
​
Questions: If you have any questions about our training please contact Sam, Administrator on 01865 778034 or sam.smith@oxpip.org.uk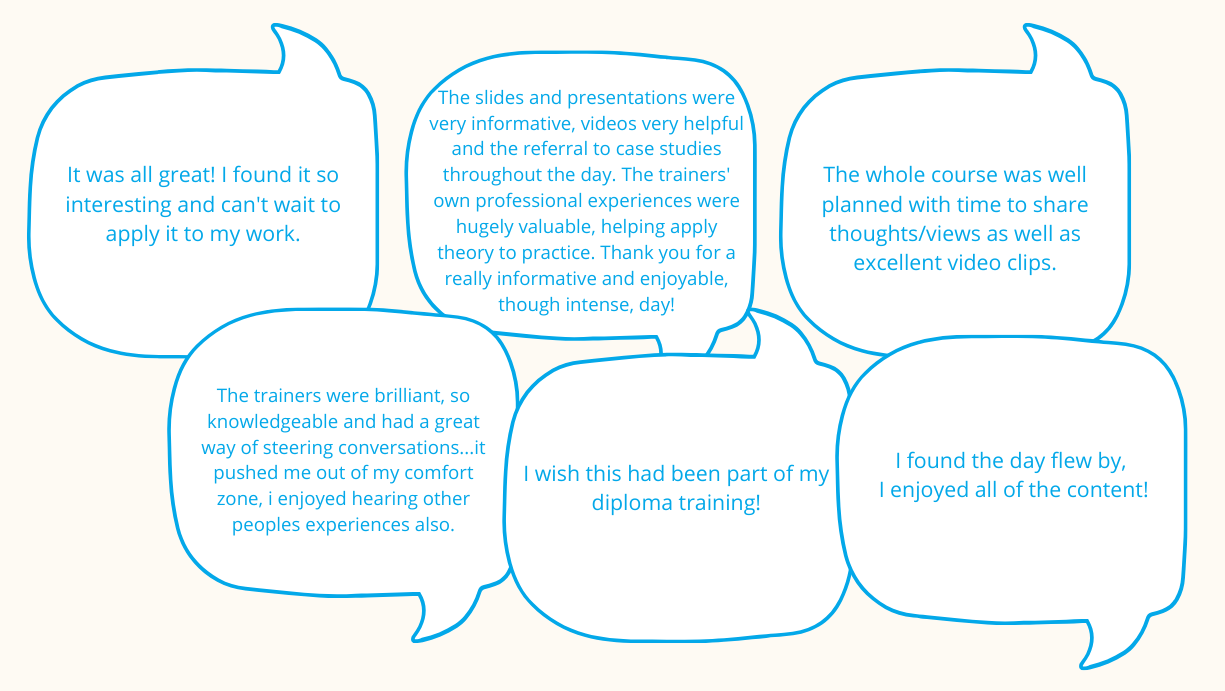 ​